Speakers and Abstracts
We are looking forward to contributions by the following speakers.
Abstracts for the talks will be uploaded shortly before the conference.
Contact
If you have any questions, please contact Ms. Laura Schelenz at da-ethics2018@izew.uni-tuebingen.de.
Ann Maritim Chemutai (Session 1) is a web systems developer and e-health researcher at Strathmore University – iLabAfrica. She is currently pursuing her PhD in Health information systems. She has been working and developing web based health information systems used in medical laboratories to monitor HIV in health facilities managed by the ministry of Health in Kenya. These systems analyse and process data collected by medical laboratory technicians and thereafter use.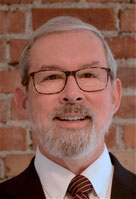 Charles Ess (Keynote) is Professor of Media Studies, Department of Media and Communication, University of Oslo, Norway. He works at the intersections of philosophy, computing, applied ethics, comparative philosophy, and media studies, with emphases on research ethics, Digital Religion, and virtue ethics. In 1997, Ess co-founded with Fay Sudweeks the biennial conference series, "Cultural Attitudes towards Technology and Communication" (CaTaC).  Ess has published extensively on pluralism and culturally-variable ethical norms and communicative preferences in cross-cultural approaches to Information and Computing Ethics.  Ess has researched, taught and lectured across the Anglophone world, Europe, Scandinavia, multiple countries in Asia, South America, and Africa.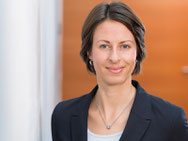 Kerstin Fritzsche (Session 4) studied political science, Middle Eastern studies and journalism in Leipzig and Stockholm, with a focus on international relations and development theory. Her research at the IASS concentrates on the implications of digital transformation processes for societies and economies in the Global South, in particular in the Arab countries. Kerstin explores the effects of digital change on "development" as a concept and how digital development could become sustainable, fair and inclusive. Her research also considers how development policy and cooperation can facilitate the exploitation of benefits and limit the risks posed by digitalization.
Prof. Terri Grant (Short Lecture) is an associate professor heading the Professional Communication Unit in the Department of Management Studies at the University of Cape Town/South Africa. Her PhD dissertation "Scenario Pedagogy" demonstrates her dual interest in academic and workplace communication practices. Her research emerges around collaborative interactions in learning and development, ethics and sustainable business practices in the global economy and entrepreneurship. Terri is involved in academic and private sector education programmes in Africa and Australia. In 2016, she won a global award for her service to the business communication discipline by the Association of Business Communication (ABC).
Prince K. Guma (Session 2) is an urban imaginer, and doctoral candidate at Utrecht University under the Department of Human Geography and Planning. His work is situated at the intersection of Urban Studies, Infrastructure Studies, and African Studies. His prior work has questioned how forces of urbanity, rurality, postcoloniality and contemporaneity elucidate, obscure, affect or are affected by everyday processes, practices and materialities. His current overarching project titled "The Remaking of Urban Infrastructure and the African City in the Mobile Age," examines the ways in which infrastructure systems are constructed and reconstructed through the diffusion and deployment of mobile technologies.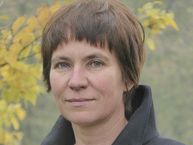 PD Dr. Jessica Heesen (Opening Address) is the head of the section "Media Ethics and Information Technology" at the International Centre for Ethics in The Sciences and Humanities (IZEW) at the University of Tübingen. The section is concerned with questions of applied ethics in relation to digital media and information technology. Jessica heads several projects, e.g. on privacy, YouTube or Ambient Intelligence. She is a member of the "Forum Privacy and Self-Determined Living" (supported by the Federal Ministry of Education and Research). In 2016, she published the first comprehensive German handbook on Media and Information Ethics. Jessica holds a PhD from the University of Stuttgart. In 2014, she completed her Habilitation at the Institute of Philosophy of the Karlsruhe Institute for Technology (KIT) with a work on the connection between Information Ethics and the Ethics of Technology. Her research interests include Practical Philosophy, Ethics, Information Ethics, Media Ethics, Security Ethics, the Philosophy of Technology, Social Philosophy, and Epistemology.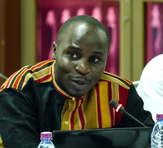 Africa Kiiza (Session 4) is a researcher, activist, and development anthropologist with four years' experience in Trade policy and development. He holds a Bachelor's of Development Studies (specializing in International Trade) from Makerere University and an MSc. in Governance and Regional Integration from the Pan African University. He has worked with SEATINI-Uganda as a Program Officer on Multilateral and Bilateral Trade Negotiations and has participated in numerous meetings and conferences on Trade negotiations at Regional and WTO level. He has written numerous articles on Global Value Chains, Trade and Investment Negotiations, Sustainable Development Goals, Aid and Aid for Trade. Africa has been quoted in "Trade is War"; a book by Yash Tandon, as among those who, in action and solidarity, continue to challenge the globalized trade warriors.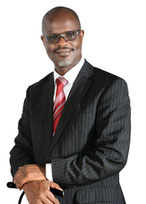 Prof. Tom Kwanya (Session 5) is an information scientist with several years of practical experience. He previously worked as e-communications manager, knowledge management specialist, webmaster and public information specialist in the South, East, West and Horn of Africa regions. He has also taught information ethics; informatics; knowledge and information management; technology-mediated communication; and infopreneurship in public and private universities in Kenya. He is an author of several refereed publications. His current areas of research interest include information ethics; infodemiology and infoveillance; web technologies; and library innovations. He is the Director of the School of Information and Communication Studies at the Technical University of Kenya.
Koliwe Majama (Keynote; Panel Discussion) is a Zimbabwean Media, Information, Communications and Technologies consultant with over 15 years experience working in civil society lobby and advocacy. As a trained journalist with a diploma in Journalism and Mass Communication, Koliwe has practiced as both a print and broadcast journalist in Zimbabwe. She also holds a BSc in Media and Society Studies from Zimbabwe's Midlands State University in Zimbabwe and is alumni of the African School of Internet Governance. In her recent past position of ten years, as Programme Officer at the Media Institute of Southern Africa's Zimbabwe Chapter, Koliwe was prominently involved in internet governance processes in her country through research and multi-stakeholder engagement. In the region & globally she has invested in networking and thought leadership on varying internet governance trends.  As a consultant, she is for the second year running, coordinating the African School on Internet Governance and engaged with Zimbabwean media civil society organisations in ICT policy and programming. Koliwe is a civil society representative on the Zimbabwe Internet Governance Forum (ZIGF), and current Vice Chairperson of the Multistakeholder Coordinating Team.
Winnie Bahati Mbaka (Session 1) is a multitalented IS support engineer and software developer experienced based on agile methodology, with a solid background in level 2 tech support, data center administration and teamwork collaboration; a charismatic young leader with recognised leadership skills and an ambitious achiever. Mbaka contributed to the development of several health systems pioneered by the e-health team at @iLabAfrica,like the aforementioned e-checklist system, BLIS (http://ilabafrica.github.io/blis-kenya/) and HIVPT. She is enrolled in the Master's Program for Information Systems Security at Strathmore University.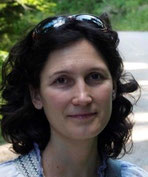 Prof. Dr. Karin Pfeffer (Session 2) is Full Professor in Infrastructuring Urban Futures at ITC, University of Twente, the NL. Prior to her appointment at ITC in 2017 she worked at the University of Amsterdam in the Social Sciences domain. She received her PhD degree in Physical Geography from Utrecht University in 2003. Her research interests are the generation of information from different spatial data sources in urban areas using geo-technologies and how spatial and digital information is used in urban planning and governance with a key-focus on socio-spatial inequalities. She has been involved in several research projects on geo-spatial and digital information.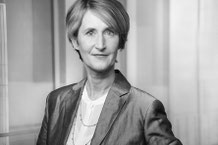 Prof. Dr. Ute Rademacher (Short Lecture) studied social, consumer and communication psychology at the University of Mannheim and received a grant for her doctoral thesis on meta-communication. She worked as research manager in global research corporations (e.g. RI, Ipsos) for 20 years. When based in Cape Town she conducted social and marketing research across South Africa, Kenya, Botswana and Ghana. Ute is a professor of business psychology at the International School of Management and local programme director "Psychology & Management" in Hamburg/Germany. She has received a grant as visiting professor at the UCT in 2018 by the German Research Exchange Association.
Christine Richter (Session 1) is assistant professor in organizing land information at ITC, University of Twente. She has worked in government, private industry, and academia in the U.S.A. and in the Netherlands. Her PhD research focused on Indian cities and explored the processes of geo-ICT implementation in urban land administration and government housing programs. Since 2016, she has been member of the organizing committee of the annual LANDac conference in the Netherlands. Her research and teaching focus on the organizational and political dynamics of geo-ICT implementation in land and urban governance.
Unfortunately, Christine Richter cannot attend the conference. She is co-author of the abstract handed in by Paul van Asperen.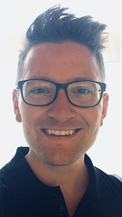 Matthias Schulze (Session 5) is a cultural anthropologist and historian. He is a PhD student at the department of Cultural Anthropology at the University of Tübingen and associated with the University of the Witwatersrand in Johannesburg. He works on heritage and memory in Southern Africa and his thesis focuses on the role of the born free generation in Namibia and South Africa. At the core of his work, he asks: how does the first post Apartheid generation come to terms with the traumatic past they inherited, but that they were never a part of? Since October 2013 he carried out multiple fieldworks combining traditional forms of participant observation as well as emerging techniques of digital ethnography. The collected data is based on two years of fieldwork in both countries and aim to answer questions revolving around heritage, memory, identity and volatile processes of political transition in Southern Africa. Furthermore, he is a part-time lecturer at the department of anthropology in Tübingen and gained additional lecturing experience in Namibia (Windhoek) and South Africa (Johannesburg).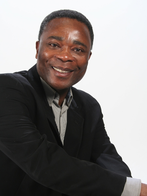 Dafon Aimé Sègla (Session 5) is a former predoctoral researcher at the French Centre National de la Recherche Scientifique (CNRS). After his doctoral degree (2001, at Université Paris 7), he held a fellowship at the Max-Planck Institute for the History of Science in Berlin for four years and joined the Martin-Luther University (Germany). Currently at the Université d'Abomey-Calavi in Benin Republic, his interests in non-western oral culture include concepts, belief, logic and knowledge production in language and cognition, scientific theory, technologies and embodied tacit/implicit knowledge in mathematics, biology, traditional food industry, medicine, and innovation studies, linking Africa past and future. He has published articles in 'Springer', 'SSI Sage Publications', 'Cahier d'Etudes Africaines', 'Alliage-Dialogue', Astronomical Society of the Pacific Conference Series (ASP), JAC-Journal of Astronomy and Culture California/Chicago University Press, Max-Planck Institute for History of Science Report (Berlin), Advances in Social Sciences Research Journal (ASSRJ London) and is author of books and chapters of books.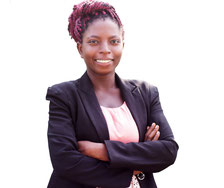 Florence Toffa (Session 3) is the CEO of Mobile Web Ghana, a technology hub offering training, incubation, mentorship and support in mobile, web and data application development and entrepreneurship. She has over 8 years experience in Information Communication Technology for Development projects. She is passionate about empowering the youth and women to use technology to solve local problems in various communities. Florence has founded Females in Mobile Entrepreneurship, Visuals for Gender, mCare Africa and was selected for the 2017 Personnalités d'Avenir Program of the French Government, 2016 Mandela Washington Fellow and 2015 Vital Voices Fellow. Florence holds a BA in Psychology and Sociology from University of Ghana, a two years certificate in software entrepreneurship from Meltwater Entrepreneurship School of Technology, and a certificate in project management from Ghana Institute of Management and Public Administration.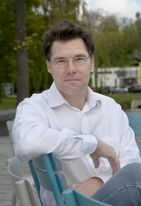 Paul van Asperen (Session 1) graduated from Delft University of Technology (DUT) with a MSc in Geodesy in 1989 and worked consecutively for the University of Zambia, ITC, the national mapping agency in the Netherlands and Rijkswaterstaat. He completed his (part-time) PhD at DUT in 2014 on the evaluation of innovative land tools in sub-Saharan Africa, based on three peri-urban cases. Since 2017, he joined ITC (University of Twente) as an assistant professor in Land administration systems.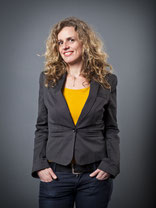 Dr. Hebe Verrest (Session 2) is a Human Geographer, working at the intersections of Geography and International Development Studies. Her research focuses on cities, historically on small and medium cities in The Caribbean, and increasingly on coastal cities in South Asia. Leading in her work is a focus on exclusion and inequality. These themes come back in more specific themes such as urban governance and spatial planning; digital cities; climate change adaptation, livelihoods and entrepreneurship. Currently she works on two research projects: Entrepreneurial Risk navigations and Ordinary Smartness: a critical approach to understanding Smart Cities in daily life.
Dr. Ben Wagner (Panel Discussion) is an Assistant Professor and Director of the Privacy & Sustainable Computing Lab at Vienna University of Economics and Business. In 2014, he founded the Centre for the Internet and Human Rights (CIHR) at European University Viadrina and served as CIHR Director from 2014 to 2016. His research focuses on communications technology at the intersection between rights, ethics and governance. Ben holds a PhD in Political and Social Sciences from European University Institute in Florence. He has previously worked at the German Institute for International and Security Affairs, the University of Pennsylvania, Human Rights Watch and the European Council on Foreign Relations. His research has been published in Telecommunications Policy, JITP and the International Journal of Communications.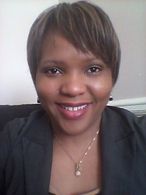 Dr. Kutoma Wakunuma (Opening Address) is a Senior Lecturer and Researcher at De Montfort University where she works within the Centre for Computing and Social Responsibility (CCSR). She has a PhD in Information Communication Technologies (ICTs) for Development and Gender. She has worked and continues to work on a wide range of research projects, particularly those funded by the European Commission where she has taken on roles such as Principal Investigator, Lead Evaluator as well as being part of the coordination team of projects. Her work has been diverse, ranging from Civil Society Organisations research to conducting stakeholder evaluation, research in emerging technologies and ethics, and looking into Responsible Research and Innovation. Her main interest is in understanding the social aspects of information and communication technologies for development and the aspect of gender. Dr Wakunuma is also a Programme Leader for MSc Computing, MSc Business Intelligence Systems & Data Mining and Data Analytics.