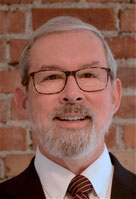 Charles Ess (Keynote) is Professor of Media Studies, Department of Media and Communication, University of Oslo, Norway. He works at the intersections of philosophy, computing, applied ethics, comparative philosophy, and media studies, with emphases on research ethics, Digital Religion, and virtue ethics. In 1997, Ess co-founded with Fay Sudweeks the biennial conference series, "Cultural Attitudes towards Technology and Communication" (CaTaC).  Ess has published extensively on pluralism and culturally-variable ethical norms and communicative preferences in cross-cultural approaches to Information and Computing Ethics.  Ess has researched, taught and lectured across the Anglophone world, Europe, Scandinavia, multiple countries in Asia, South America, and Africa.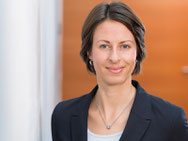 Kerstin Fritzsche (Session 4) studied political science, Middle Eastern studies and journalism in Leipzig and Stockholm, with a focus on international relations and development theory. Her research at the IASS concentrates on the implications of digital transformation processes for societies and economies in the Global South, in particular in the Arab countries. Kerstin explores the effects of digital change on "development" as a concept and how digital development could become sustainable, fair and inclusive. Her research also considers how development policy and cooperation can facilitate the exploitation of benefits and limit the risks posed by digitalization.
Prof. Terri Grant (Short Lecture) is an associate professor heading the Professional Communication Unit in the Department of Management Studies at the University of Cape Town/South Africa. Her PhD dissertation "Scenario Pedagogy" demonstrates her dual interest in academic and workplace communication practices. Her research emerges around collaborative interactions in learning and development, ethics and sustainable business practices in the global economy and entrepreneurship. Terri is involved in academic and private sector education programmes in Africa and Australia. In 2016, she won a global award for her service to the business communication discipline by the Association of Business Communication (ABC).
Prince K. Guma (Session 2) is an urban imaginer, and doctoral candidate at Utrecht University under the Department of Human Geography and Planning. His work is situated at the intersection of Urban Studies, Infrastructure Studies, and African Studies. His prior work has questioned how forces of urbanity, rurality, postcoloniality and contemporaneity elucidate, obscure, affect or are affected by everyday processes, practices and materialities. His current overarching project titled "The Remaking of Urban Infrastructure and the African City in the Mobile Age," examines the ways in which infrastructure systems are constructed and reconstructed through the diffusion and deployment of mobile technologies.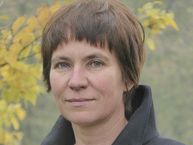 PD Dr. Jessica Heesen (Opening Address) is the head of the section "Media Ethics and Information Technology" at the International Centre for Ethics in The Sciences and Humanities (IZEW) at the University of Tübingen. The section is concerned with questions of applied ethics in relation to digital media and information technology. Jessica heads several projects, e.g. on privacy, YouTube or Ambient Intelligence. She is a member of the "Forum Privacy and Self-Determined Living" (supported by the Federal Ministry of Education and Research). In 2016, she published the first comprehensive German handbook on Media and Information Ethics. Jessica holds a PhD from the University of Stuttgart. In 2014, she completed her Habilitation at the Institute of Philosophy of the Karlsruhe Institute for Technology (KIT) with a work on the connection between Information Ethics and the Ethics of Technology. Her research interests include Practical Philosophy, Ethics, Information Ethics, Media Ethics, Security Ethics, the Philosophy of Technology, Social Philosophy, and Epistemology.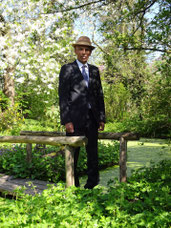 Workineh Kelbessa (Panel Disacussion) is Professor of philosophy at Addis Ababa University, Ethiopia. He earned his undergraduate degree in philosophy from Addis Ababa University, his master's in development studies from the Institute of Social Studies of Erasmus University Rotterdam, the Netherlands and his doctoral degree in philosophy from the University of Wales, Cardiff, now Cardiff University, United Kingdom. He is the author of two books and numerous journal articles and book chapters. His research interests include environmental philosophy, African philosophy, comparative philosophy, development ethics, climate ethics, globalization, philosophy of love and sex, and indigenous knowledge. He is a former Fellow of the Alexander von Humboldt Foundation, and a member of UNESCO's World Commission on the Ethics of Scientific Knowledge and Technology, and the International Panel on Social Progress, a group of about 250 authors from around the world, designed to outline the basic principles and values on the basis of which social progress ought to be assessed.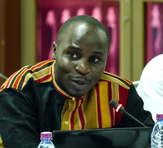 Africa Kiiza (Session 4) is a researcher, activist, and development anthropologist with four years' experience in Trade policy and development. He holds a Bachelor's of Development Studies (specializing in International Trade) from Makerere University and an MSc. in Governance and Regional Integration from the Pan African University. He has worked with SEATINI-Uganda as a Program Officer on Multilateral and Bilateral Trade Negotiations and has participated in numerous meetings and conferences on Trade negotiations at Regional and WTO level. He has written numerous articles on Global Value Chains, Trade and Investment Negotiations, Sustainable Development Goals, Aid and Aid for Trade. Africa has been quoted in "Trade is War"; a book by Yash Tandon, as among those who, in action and solidarity, continue to challenge the globalized trade warriors.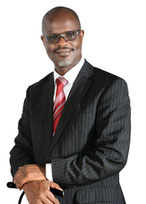 Prof. Tom Kwanya (Session 5) is an information scientist with several years of practical experience. He previously worked as e-communications manager, knowledge management specialist, webmaster and public information specialist in the South, East, West and Horn of Africa regions. He has also taught information ethics; informatics; knowledge and information management; technology-mediated communication; and infopreneurship in public and private universities in Kenya. He is an author of several refereed publications. His current areas of research interest include information ethics; infodemiology and infoveillance; web technologies; and library innovations. He is the Director of the School of Information and Communication Studies at the Technical University of Kenya.
Mr. Kweyu (Session 1) is currently the Deputy Director @iLabAfrica-Strathmore University and the head of the e-Health Centre. He is currently pursuing his PhD in Health Informatics (e-health) and has an MSc (information systems- Distributed systems option). He is also an assistant lecturer in the Faculty of IT in Strathmore University. Mr. Kweyu been involved e-health and m-health research projects for the past 6 years working in collaboration with Ministry of Health in Kenya, CDC, Association of Public Health Labs (APHL), IBM Research Lab Africa, the University of Oslo in Norway, Nelson Mandela University, University of Gondar(Ethiopia), Chancellors Collage  University of Malawi among others. He is currently involved as a co-researcher in the H2020 –ICT39 (mHealth4Afrika) project; lead researcher   in the deployment of BLIS(an open source lab information system) in public health labs in Africa; co-investigator in a Cervical Cancer Awareness Research project in collaboration with the IBM research lab ,the  deployment of a data warehouse (DHIS2) for aggregate data collection in the public health sector (Kenya) and scaling of the MedbookAfrica project to support evidence based clinical diagnosis and case management. In his current position in @iLabAfrica, he has successfully managed several research grants and project including; the Mothers-2-Mothers mobile health project, the ISOC community grant 2009, HP Education in Innovation grant 2009, Google CS4HS Grant 2015, KENET mLearning and e-assessment project among others. He has also led ICT Innovation projects with industry partnerships: the Safaricom Academy, Google, HP, Samsung, IBM Research, and Ericsson. Mr. Kweyu research interests cover Health informatics, ICT in Education and Development, eLearning, Mobile Computing and FOSS applications and ICT and Climate Change.
Monica Lengoiboni (Session 1) holds a PhD in Land Administration – focusing on the seasonal land rights of nomadic pastoralists in the context of formal land administration system and cadastres – from Wageningen University, the Netherlands. She is assistant professor of Land Administration at ITC (Faculty of Geoinformation Science and Earth Observation), University of Twente in the Netherlands. Her research and teaching areas focus on land tenure and fit for purpose land administration. She is working with the Eastern Africa Land Administration Network (EALAN), where she has also been  secretary in the period 2012-2014.
Unfortunately, Monica Lengoiboni cannot attend the conference. She is co-author of the abstract handed in by Paul van Asperen.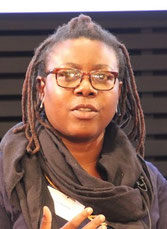 Koliwe Majama (Keynote; Panel Discussion) is a Zimbabwean Media, Information, Communications and Technologies consultant with over 15 years experience working in civil society lobby and advocacy. As a trained journalist with a diploma in Journalism and Mass Communication, Koliwe has practiced as both a print and broadcast journalist in Zimbabwe. She also holds a BSc in Media and Society Studies from Zimbabwe's Midlands State University in Zimbabwe and is alumni of the African School of Internet Governance. In her recent past position of ten years, as Programme Officer at the Media Institute of Southern Africa's Zimbabwe Chapter, Koliwe was prominently involved in internet governance processes in her country through research and multi-stakeholder engagement. In the region & globally she has invested in networking and thought leadership on varying internet governance trends.  As a consultant, she is for the second year running, coordinating the African School on Internet Governance and engaged with Zimbabwean media civil society organisations in ICT policy and programming. Koliwe is a civil society representative on the Zimbabwe Internet Governance Forum (ZIGF), and current Vice Chairperson of the Multistakeholder Coordinating Team.